Pashley are a major supplier to postal delivery services, such as Royal Mail, and to other large organizations including the Ministry of Defence and the National Health Service, but we also supply countless small business enterprises from delicatessens to ice cream parlours, florists to butchers, theatre companies to boat builders, and coffee houses to estate agents.
We also supply fleets of bikes to many hotels and leisure parks, as well as custom branded bicycles to consumer brands for promotional activities including window displays and competitions.
Promotion
L'OCCITANE
L'OCCITANE en Provence, the French natural beauty brand, proudly displays the iconic yellow Pashley Delibike in 10 of its boutiques across the UK. The bikes are displayed with a basket full of either fragrant Lavender or generous bunches of bright Immortelle flowers. It's an eye-catching addition to the Provencal inspired surroundings of the boutiques.

Whether it's proudly parked outside or it's a permanent fixture in a widow display, the yellow Delibike attracts passers-by and has become synonymous with the brand! Also wheeled out on special occasions and new store launches, the L'Occitane Pashley Delibikes are well known and well loved by customers, store staff and head office alike.

www.loccitane.com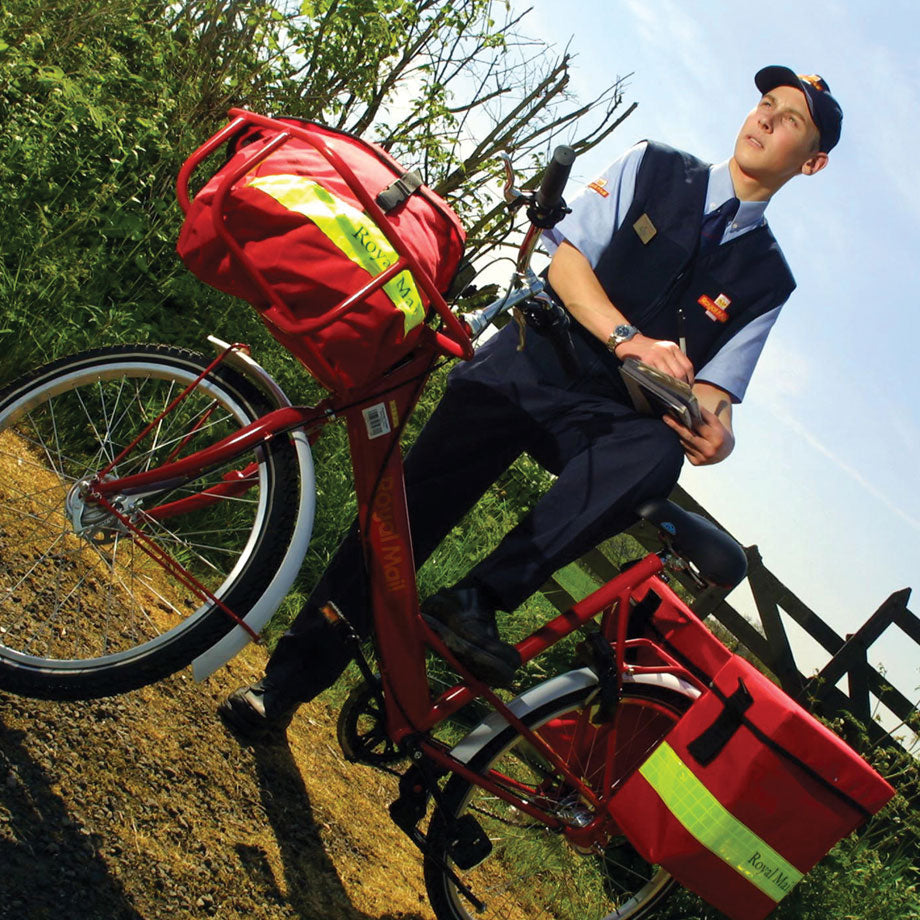 Post Delivery
Royal Mail
Royal Mail used Pashley postal delivery bicycles for over 35 years, during which time the company supplied over 75,000 bicycles. The early bicycles were of Royal Mail's own design and consisted of a "gents" and "ladies" frame, with single speed and rod operated brakes. These were subsequently improved to 3 speed gears with internal hub brakes.  Pashley worked with Royal Mail  to improve the durability of their original design, which resulted in the introduction of the "Millennium" model in 1997. Pashley had also anticipated the need for greater load carrying capability from its many business customers which culminated in the introduction of the "Pronto" model in 1998. This World-leading design made use of a unisex frame so that load could be safely carried in rear panniers, in addition to the front carrier.
In 1999 Royal Mail conducted a European wide competition for a new generation postal delivery bicycle and after extensive rig and user testing a variant of the Pashley "Pronto" model was selected. This was named the "MailStar" and it entered service in 2000. Pashley was the sole supplier of these bicycles and also provided tools and spare parts in support of the fleet operation.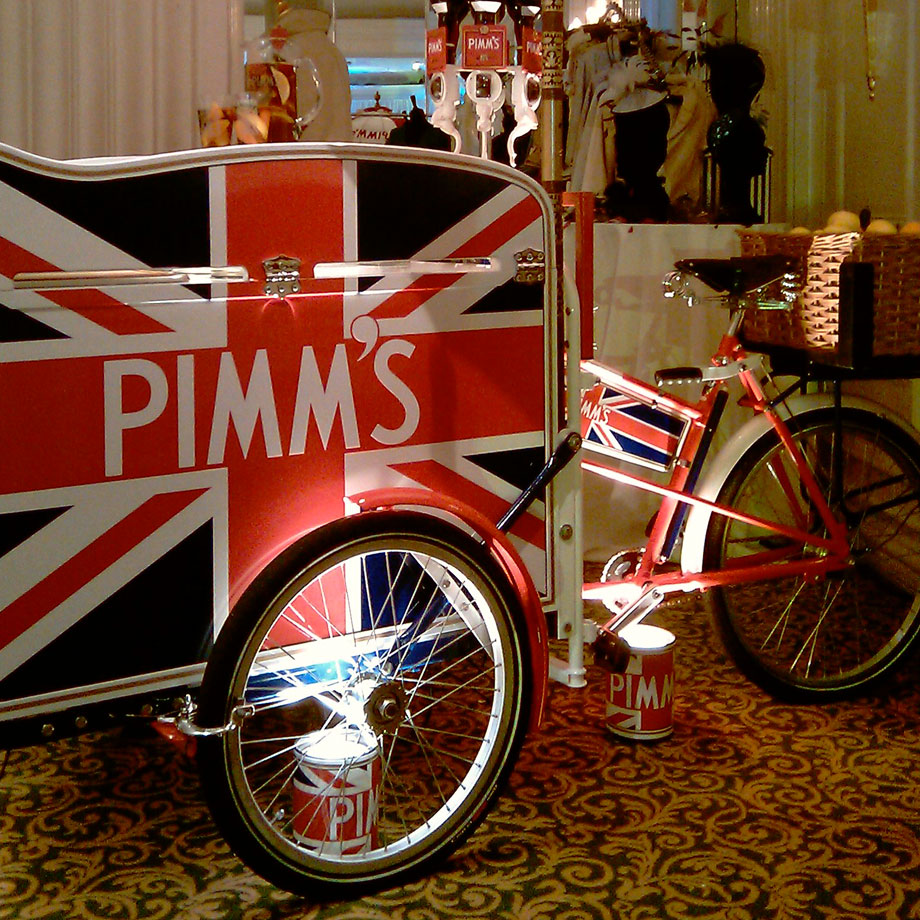 Vending
Ideas Box
Harvey, the owner of Ideas Box, uses a fleet of our Classic No.33 tricycles to vend ice cream, chocolate, crepes, donuts, coffee and even Pimms! They offer a unique and innovative option for customers to add an extra dimension to their event, be it a wedding or festival.
The traditional Classic No.33 is always a crowd pleaser, and with Harvey's added styling they really are a wonderful fleet of eye-catching vending tricycles. He combines modern, rechargeable vending equipment/freezers with the traditional design of the No.33, and with the portability and size of the tricycles, they allow him to trade from virtually any location.
Promotion
Mulberry
To celebrate London Craft week, Pashley produced two 'spring' themed classic bicycles for fashion house Mulberry to feature in their 'Spring Summer' window, at their flagship store on Bond Street. The bicycles also featured in their photography campaign with model Georgia May Jagger, and visitors to the store had the opportunity to win them as part of a prize draw competition.

Pashley went on to produce a range of Special Edition bicycles for Mulberry to retail, in four luxurious shades of metallic colour. Mulberry and Pashley are both passionate supporters of British manufacturer and craftsmanship so it was a fitting brand collaboration.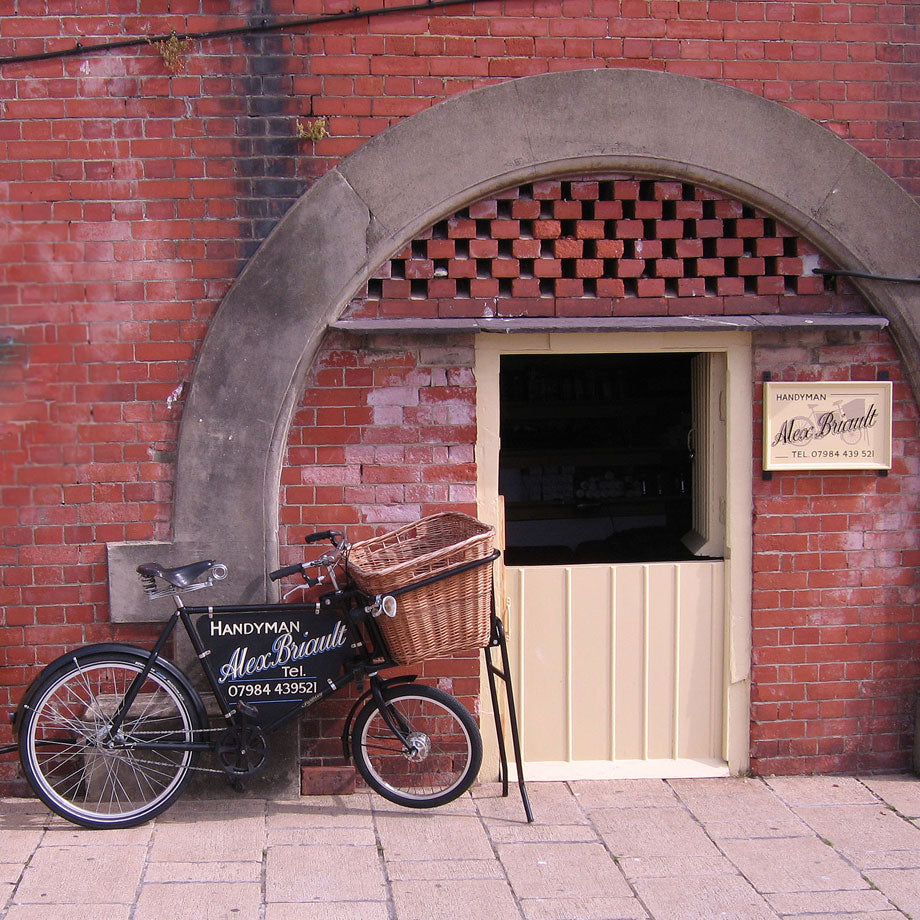 Trade Transport
Handyman
Alex Briault is a well-known handyman based in Brighton's Fishing Quarter. He uses his Pashley Delibike, with branded nameplate, for travelling to handyman jobs around the town.

He's also built his own wooden tool box that he tows along on the Pashley Euroload Trailer; a very practical, eye-catching and environmentaly friendly form of trade transport.

Alex Briault Handyman, Brighton