My Pashley
Events
Vintage cycle rides and evenings of Shakespeare... some events to be enjoyed by Pashley cyclists.
My Pashley
Events
Vintage cycle rides and evenings of Shakespeare... some events to be enjoyed by Pashley cyclists.
Tally-ho!
From cycling the streets of London dressed top-to-toe in tweed, to enjoying a wonderful evening of Shakespeare performed by talented thespian cyclists, there are some great events to be enjoyed in the UK and around the world.

Below are a selection of those we think Pashley owners would enjoy. If you have an event you would like us to share, do contact us.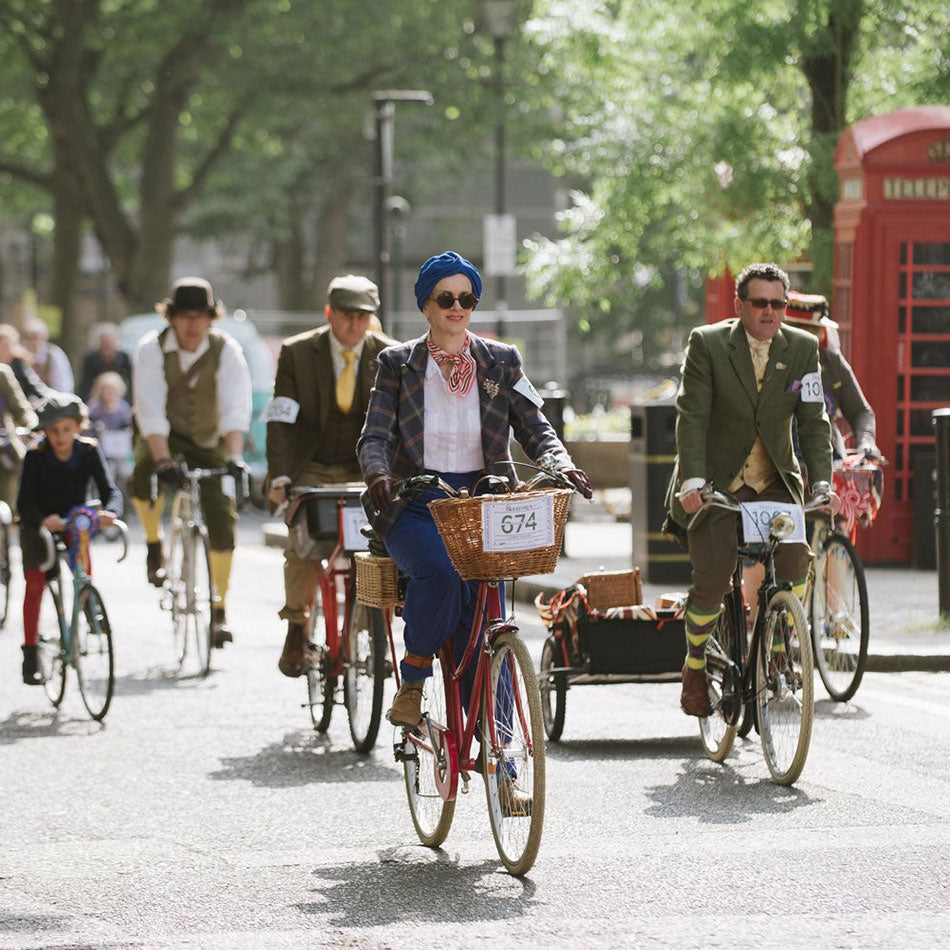 London
The Tweed Run
The Tweed Run is a metropolitan bicycle ride with a bit of style. Riders take to the streets of London in their well-pressed best, and cycle through the city's iconic landmarks. Along the way, you stop for a tea break and a picnic stop, and end with a bit of a jolly knees-up!
Date: April
Tweed Run Website
United Kingdom
The HandleBards
The HandleBards are cycling Shakespearean actors who carry all of their set, props and costumes on the back of Pashley Pathfinder bicycles, performing extremely energetic, charmingly chaotic and environmentally sustainable Shakespeare plays across the UK.
Dates: March to August
HandleBards Website
Stratford-upon-Avon
The Pashley Picnic Ride
A wonderful opportunity to meet with fellow Pashley owners! The day consists of a leisurely cycle ride around Stratford-upon-Avon's historic town centre and surrounding countryside (taking in some Shakespearean sights en route), followed by a riverside picnic complete with live entertainment and party games. A true celebration of Pashley cycling!
Date: September
Picnic Ride Website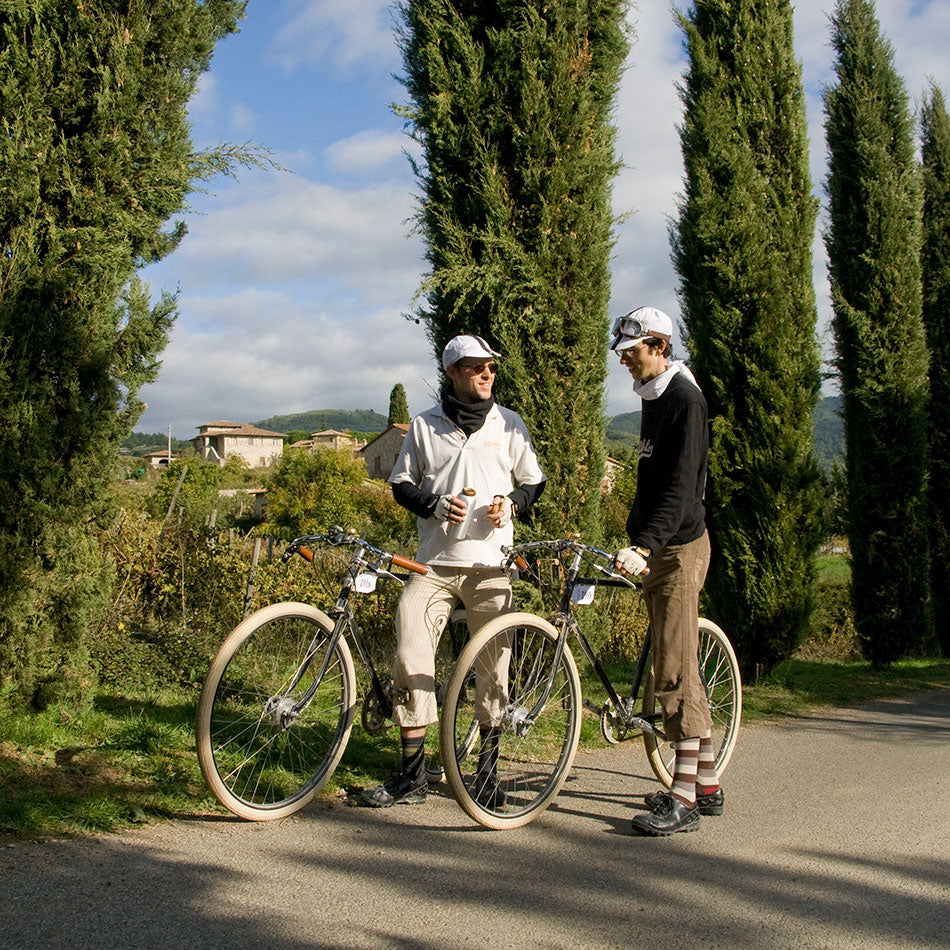 Worldwide
Eroica
L'Eroica was inspired by classic cycling and aimed to rediscover the authentic roots of an extraordinary sport. Over the years, the Eroica vision and values have been shared with the world, creating new events for both classic and modern bikes that reaffirm the taste for healthy and good-spirited participation. Eroica events are held in Europe, California, and Japan.
Dates: April to September
Eroica Website
France
Anjou Velo Vintage
A superb vintage bike ride that is both unique and historic. Five different routes - ranging from 30 to 120 km - guide the cyclists between the Loire, châteaux, troglodyte caves, and vineyards. The ride starts in the heart of the historic town of Saumur, where there is a 'Village Rétro' to enjoy full of old-timey bicycle collectors and fanatics of vintage fashion. The day finishes with a festival of boogie-woogie jazz and swing tunes and plenty of famous Saumur bubbly!
Date: June
Anjou Velo Website
Stratford-upon-Avon
The Traditional Cycle Shop
Our local cycle shop in Stratford-upon-Avon arranges a social ride each month, throughout the summer for Pashley (and Moulton) owners. The rides typically start at 7pm on a Thursday and involve a dozen or so sedate miles, great conversation and a pub stop!

The shop also hosts a couple of cycling related talks throughout the year. Keep an eye on their website and social channels for upcoming dates.
Dates: May – September

Traditional Cycle Shop Website
"Thank you for organising a superb day for the Pashley Picnic. Such an enjoyable day!"
New events?
Have you got an event that Pashley owners would enjoy attending? Do let us know and we would love to share it on this page and in our newsletter.