Styled on the Pashley bicycle that HRH Prince Charles rode in support of the British Asian Trust in 2021, the Pashley "Kingsman" derives its name from The King's Men, the acting company authorized by royal patent, to which William Shakespeare belonged.
The Kingsman frame is made from legendary Reynolds 531 steel, painted in a regal 'Royal Blue', complimented by a golden chain and hand-made leather grips. The frame geometry provides a relaxed riding position, with the renowned Brooks B17 leather saddle that shapes over time for lasting comfort.
As with all Pashley's cycles, care has been taken to ensure a reliable performance and ease of maintenance with all-weather hub brakes and gears (a choice of 3 or 8 speed), plus reinforced puncture resistant tyres. A classic front dynamo headlamp and rear LED light keeps you visible at night, and a sturdy 'kick-down' propstand allows you to stand your Kingsman 'to attention' with ease.
Hand-made in Shakespeare's birthplace of Stratford-upon-Avon, the Special Edition Kingsman is a true British bicycle fit for a King… and for you all!
NB: Leather 'bottle bar bag' pictured is available as an optional extra.
| | | |
| --- | --- | --- |
| Frame Size | Inside Leg Length | Stand-over height |
| 20.5" | 29-33.5" | 31.5" |
| 22.5" | 31-35.5" | 33.5" |
| 24.5" | 33-37.5" | 35.5" (DTT) |
The Kingsman comes in three frame sizes shown in the table, followed by their corresponding inside leg length range and stand-over height.
The frame size is the distance between the centrepoint of the cycle's bottom bracket (where the pedal arms extend from) and the top of the frame's seat tube (where the seatpost enters the frame).
Leg length should be measured from the sole of your foot to the inner top of your thigh (in inches) - please note that this is a different measurement to your trouser inside leg length. If your inside leg length falls in-between two frame sizes and you are unsure which size is best for you, please visit our Sizing Page for further guidance.
DTT stands for 'double top-tube', where an additional top-tube has been added to the frame.
The stand-over height is the height from the ground to the top of the top-tube. The Kingsman has a higher than average top-tube ("stand-over") and bottom bracket height. If your inside leg is at the lower end of a frame-size range, you may need to support yourself on tip-toe when stopping on your bicycle.
Click & Collect (U.K)
If you are based in the U.K. you can order your Pashley from our website for collection at your nearest Pashley dealer, along with any other items you wish to add to your order.
Home Delivery (U.K & U.S.A)
You can order your Pashley cycle online and select to have it delivered unboxed and 'Ready to Ride' at home in the U.K. We also offer a boxed delivery service for bike orders to the U.S.A.
Visit a store (worldwide)
You can visit your local Pashley dealer who will advise you on the purchase or your Pashley. Many of our dealers have stock of our cycles in store (please call them to check availability before visiting) but they can also order one to be made for you at Pashley.
International
We have a number of Pashley dealers around the world. If you can not find a Pashley dealer in your country, please email us at commercial@pashley.co.uk and we will assist you with your enquiry.
Inspiration
A Royal Ride
The King rode a Pashley bicycle for the start of the British Asian Trust 'Palaces on Wheels' charity bike ride on the 10th of June 2021, which started at Highgrove and then headed to the Sandringham Estate via Windsor.
Gears
Sturmey Archer XRD-3 speed hub gear with trigger shifter control, or Shimano Nexus Premium Geared 8 speed hub gear with Tap Fire shifter.
Frame
Traditional lugged and brazed construction with authentic 1930s geometry. Scalloped lugs and Reynolds 531 butted tubes. Individually hand-built.
Fork
Investment cast fork crown, hand-brazed.
Saddle
Honey Brooks B17 'Champion Standard' natural leather saddle.
Handlebar
Chrome plated raised bar on an alloy stem.
Brakes
All-weather, low maintenance front and rear hub brakes.
Wheels
28" chrome painted alloy Westwood rims with stainless steel spokes.
Tyres
28x1 1/2" Schwalbe Marathon Plus with extra SmartGuard puncture protection and reflective side walls.
Mudguards
Classic profile alloy guards with hand-applied silver lining and rear reflector.
Pedals
Alloy body with non-slip rubber inserts.
Crankset
Polished alloy crankset (46T, 170mm) with guard.
Lights
Front: Classically styled hub-dynamo front LED headlamp.
Rear: Battery powered LED mudguard light.
Stand
Centrally mounted 'flip-down' sprung propstand
Bell
Brass 'ping' bell.
Grips
Hand-made leather grips.
Front Carrier
N/A
Rear Carrier
Optional rear silver carrier rack available.
Lock
Optional frame-fitted wheel lock available.
Other Features
Golden Chain.
Frame-fitted pump.
Colours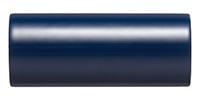 Royal Blue