Pashley
Classic Bicycles
Quintessential town & country bicycles with timeless charm and elegant style.
Pashley
Classic Bicycles
Quintessential town & country bicycles with timeless charm and elegant style.
Hand-crafted
Hand-crafted in England Since 1926, Pashley's classic bicycles have an inimitable elegance that has stood the test of time and a build quality that will give many years of riding pleasure.
They are comfortable to ride, are practical for everyday use, and are to be enjoyed at your leisure. The unique range offers the relaxed sophistication of our classic town & country bicycles through to the sportier styling of our racer and touring models.


The Ride
Enjoy at your leisure
Celebrate 'slow cycling' and enjoy your Pashley at your leisure. They are built to be loved, admired, and enjoyed.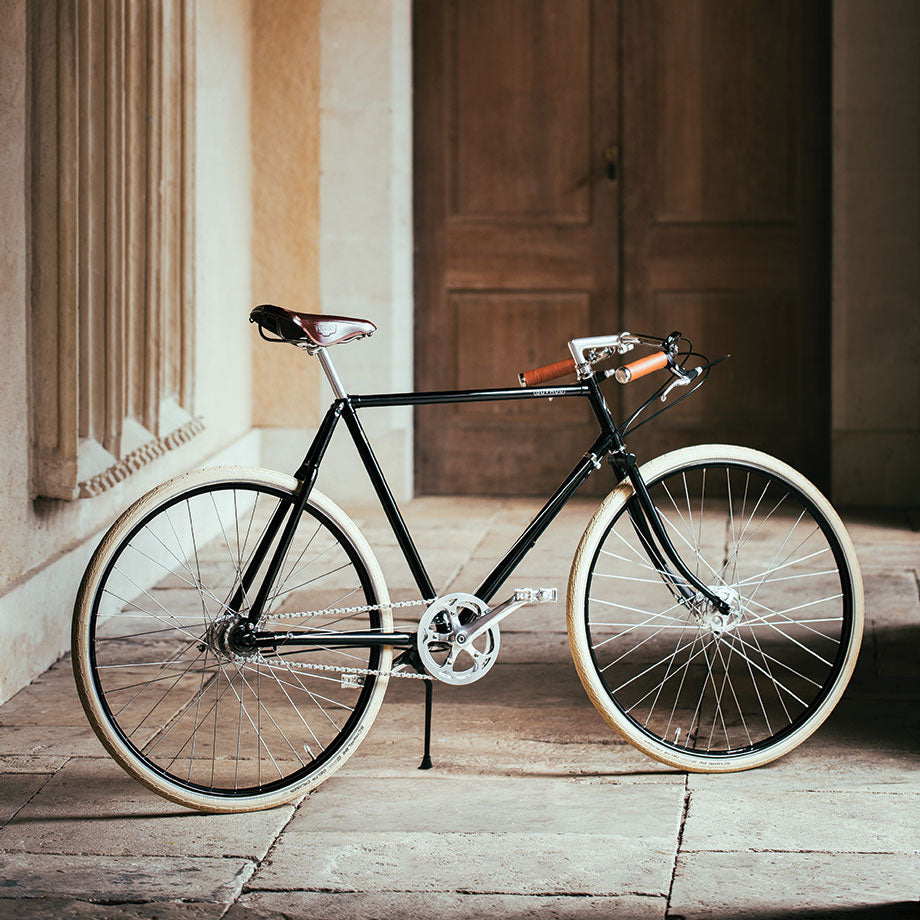 Iconic
Timeless Design
Our classic bicycles have evolved from bicycles first produced by Pashley in the early 1920s and 30s, each retaining an inimitable elegance that remains iconic to this day.
Enjoy
Classic Comfort
Sprung saddles and an upright riding position allows you to enjoy your ride in comfort.
Classic
The Big Basket!
The iconic Pashley wicker basket is perfect for carrying picnics, groceries, flowers and more!
Made in Engalnd
Built by hand
All our bicycles have been carefully crafted using traditional techniques and the best, modern componentry that will stand the test of time.
Classic Bicycle
Key Features
Protected Gears
Advanced hub gears are fully encased and completely weather-proof. They are smooth, quiet, and very low maintenance. Enjoy your ride with 'no-fuss' gears.
Brooks is Best!
Hand-crafted in Birmingham since 1866 from premium, natural leather, Brooks saddles provide lifelong durability and form to your body shape over time for supreme comfort.
Tough Tyres
High-grade, robust, and densely-woven tyres with an inner 'SmartGuard' for extra puncture protection, plus reflective bands on the tyre side walls to provide extra visibility at night.
Sturdy Steel
Our bicycles are traditionally crafted using steel tubes hand-brazed into lugs for superior strength and durability. Steel also imparts a better 'feel' and ride comfort than alternatives like aluminium.
Powerful Brakes
Fully enclosed and sealed from all weathers, hub brakes are very low maintenance and provide excellent stopping power come rain or shine.
"As I start pedalling, it's clear that the Britannia is a bike of unhurried elegance. You almost feel like you are gliding along the road, such is the ease and comfort that the bike gives you."
"Nothing could quite live up to the Pashley Speed 5. It's a charming bounder of a bicycle. We suspected that it might be the one we coveted the most, and it is."
"We cycled a total of 300 kilometres and our Pashleys did us proud: no punctures and no other problems either; we could even sit down at the end of the trip."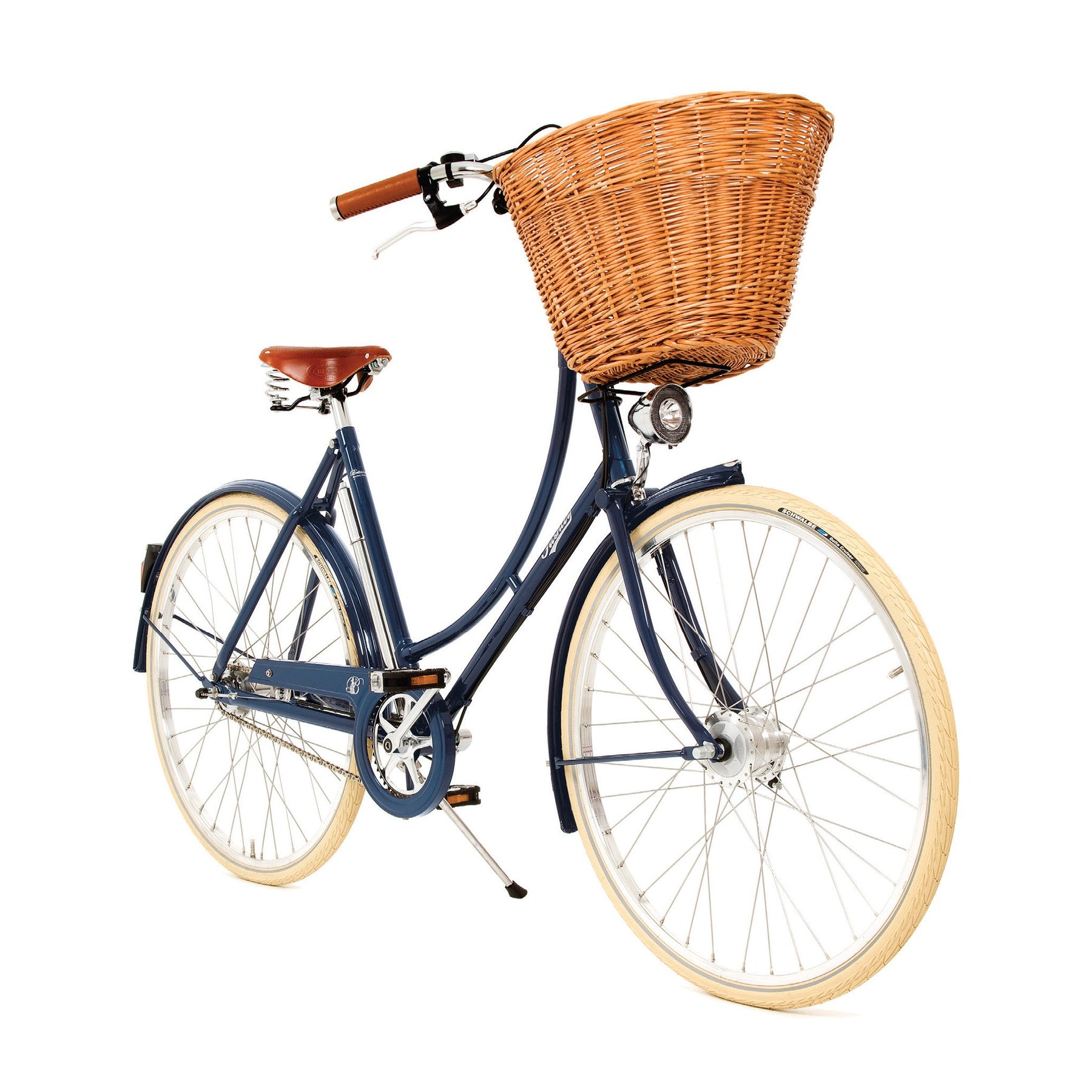 There are few nicer ways to view Britain's green and pleasant land than perched on the saddle of a Britannia. Available in hues of Red, White or Blue, its bold and beautiful colours pay homage to Pashley's British manufacturing heritage.
Test Ride
Try before you buy
Visit our local cycle shop in Stratford-upon-Avon to test ride a Pashley. For more info please click the button below to visit The Traditional Cycle Shop website: